Regular price
$34.99
Sale price
$34.99
Unit price
per
Sale
Sold out
Ableton Live Suite 11.3.10+ Compatible
More Powerful Than A VST
Instant Download & Access Anytime
3 Day Money-Back Guarantee
Compatible with Ableton Live Suite 11.3.10+
Unlock the final solution to your kick drum problems with our Raveyard Kick Generator for Ableton. With hundreds of possible combinations, this powerful instrument rack includes macros that allow you to change pitch, alter the pitch envelope, tighten the kick, and boost the transients, taking sample manipulation to the next level. Say goodbye to sifting through kick samples and hello to a more powerful and versatile tool for your kick drum needs. This Ableton native rack is the ultimate solution that is more powerful than any VST you've tried before.
What's inside?
20 Hard hitting kicks
20 Presets
Transient Booster
6 Macro knobs
Hundreds of possible Combinations
Built in processing 
All Ableton Native
What makes these Ableton Instrument Racks different and a must have?
✅ All racks are 100% Ableton native. Get professional level quality without the use of VSTs
✅ Instrument racks allow you to create endless variations and combinations of samples. All parameters are adjustable via the macro knobs on the front of the rack.
✅ Expertly crafted parameters provide maximum versatility, achieving fantastic results with every macro knob combination for streamlined Hard Dance production.
✅ All instrument racks are quality controlled and checked to ensure cohesiveness for your song writing. 
View full details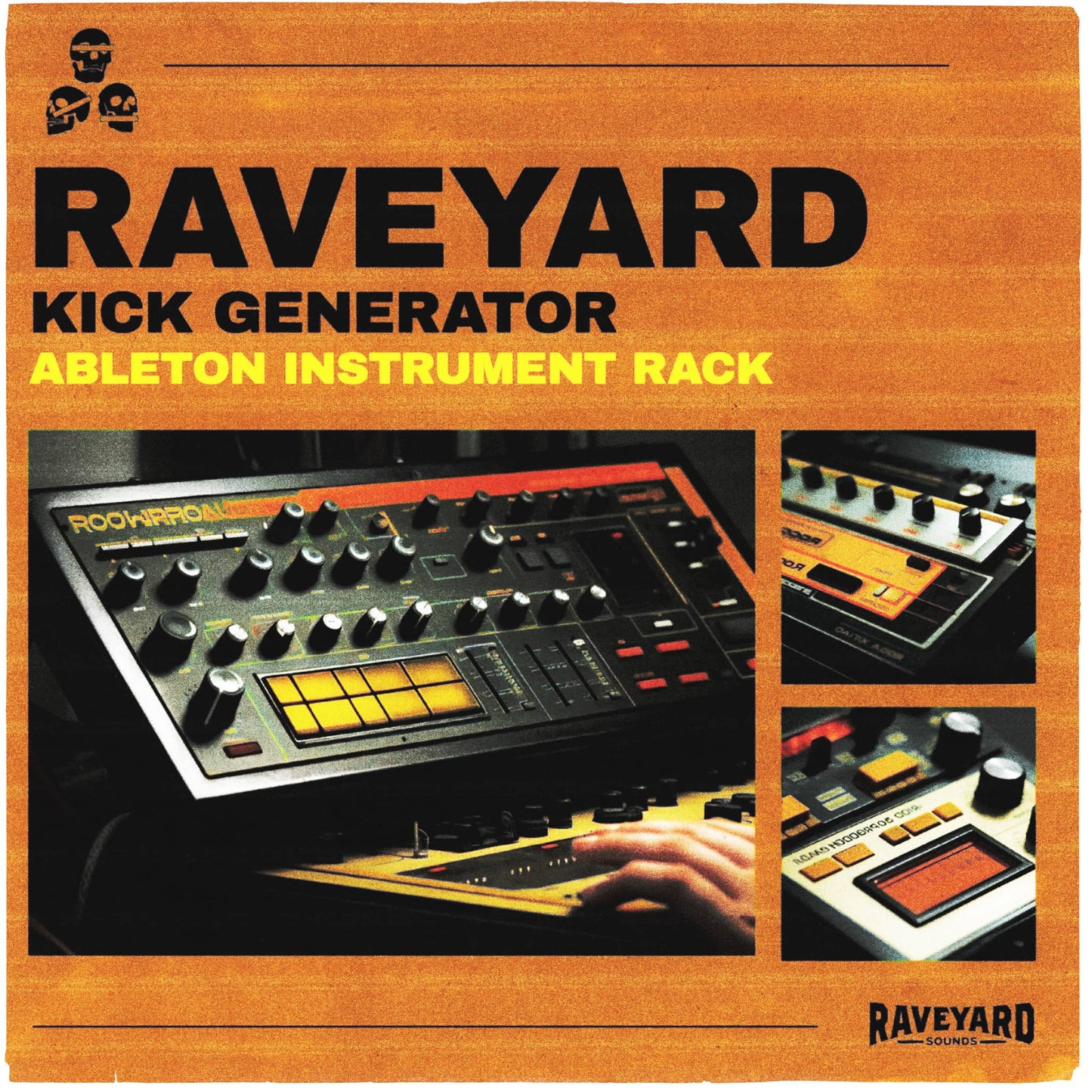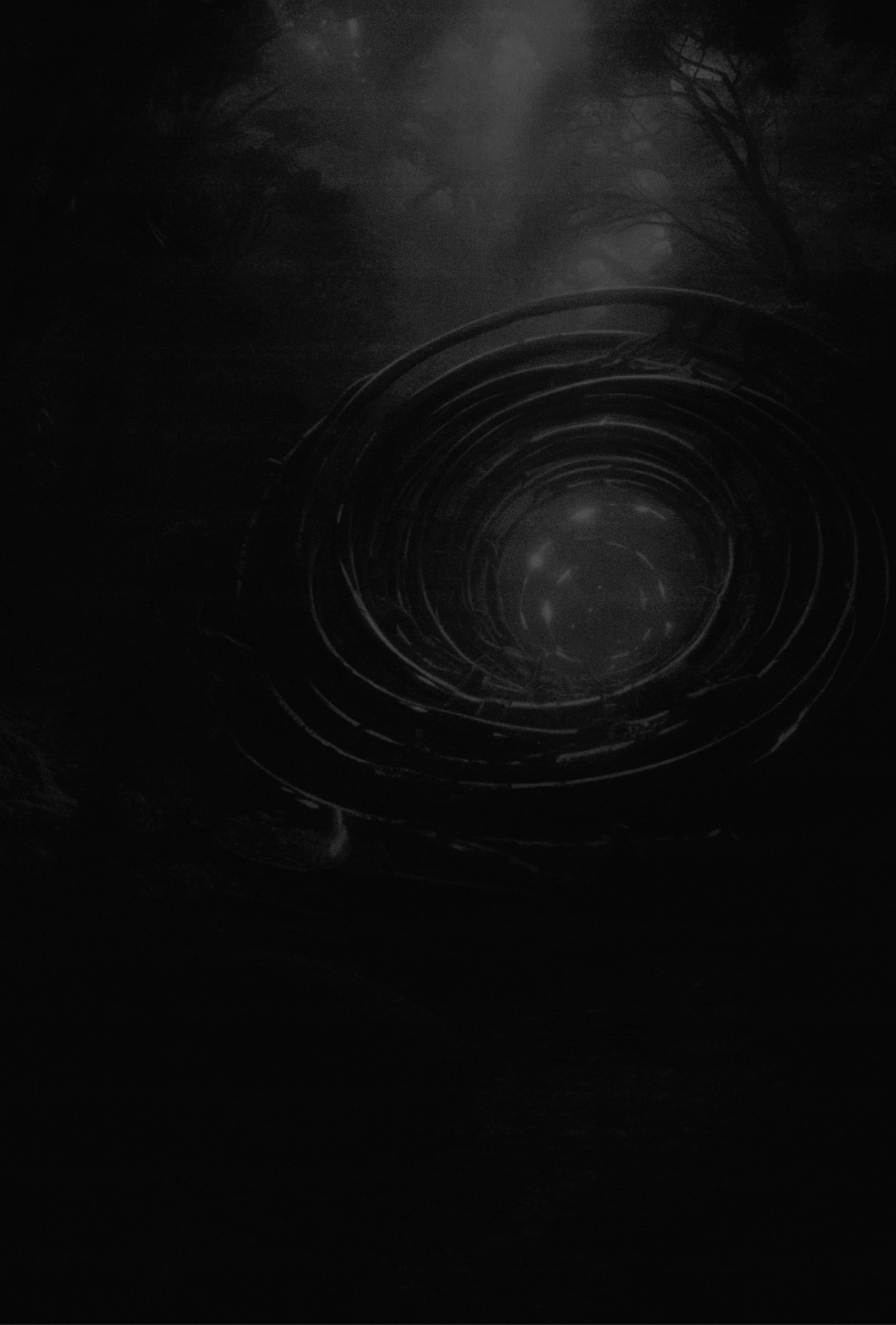 Now Introducing the RAVEYARD Kick Generator
Compatible with Ableton Live Suite 11.3.10+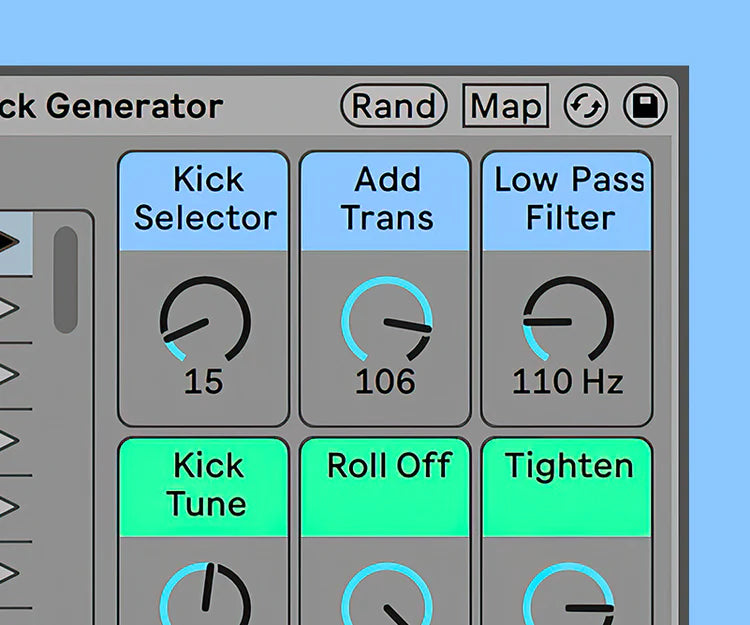 Effortlessly Shape Your Kick
Beautifully made
It's super sick I just need to figure how to work it into my workflow. That's on
Highly Recommend
These racks are all amazing, highly recommended for anyone looking for new techniques to play with.
Awesome
the kick rack has been an awesome addition to my production process